Regular price
Sale price
$19.95 AUD
Unit price
per
Sale
Sold out
100% natural, hand-picked, high strength, no fumigation, no agricultural chemicals, no pesticide or GMO-free Black Seed Oil.
Nigella Sativa has been used as a traditional medicine for centuries. Described as a "miracle herb," its name in old Latin, "Panacea," means "cure all. The earliest written reference to cumin seed is made in the Book of Isaiah (Isaiah 28:25,27)
Commonly known as Black Cumin, Black Seed, or Black Cumin Seed, Nigella Sativa is a flowering plant native to South Asia. Its fruit is large and contains numerous small black seeds.

Raw seeds, seed oil, or seed extract have been traditionally used alone or in combination with other ingredients for various health conditions, such as eczema, cough, headache, Diabetes, asthma, infections, and high blood pressure.

There are over 70 different Black Seed Oils available on the market, but not all Black Seed Oil's are the same. We are one of the few company's which will provide pure unfiltered Black seed Oil.

Our seed has the highest content of Thymoquinone, the most important active ingredient in Nigella Sativa, which comes from a remote Deltic region in South Asia. This particular flower grows only in that area. The flower is then handpicked and our oil is then cold-pressed at the source.

These ingredients found naturally in our Black Seed Oil have many potential health benefits, and may assist in overall improved health and well being.
According to June, 2021, research published in the journal Vascular Pharmacology:
https://pubmed.ncbi.nlm.nih.gov/33746069/
"Nigella sativa, "strongly binds" to ACE2 receptors in the lungs, and effectively stops coronavirus (Covid-19) from causing inflammation and vascular damage."


Please Note:

As a naturally sourced product, each batch may slightly differ in taste, colour, smell, or texture. All these are dependant on the season, weather, and region from where the seed is sourced from.
We cannot advise how to use the product. We recommend you store this product in a cool, dry place, away from direct sunlight or heat.
Bottle shape and transparency may slightly vary depending on bottle availability.
Disclaimer

Please consult your health care practitioner.
These statements have not been evaluated by the Food and Drug Administration.
These products are not intended to diagnose, treat, cure, or prevent any disease.
We make no therapeutic use claims. Therapeutic is defined by the Australian Therapeutic Goods Administration (TGA) as:
preventing, diagnosing, curing or alleviating a disease, ailment, defect or injury in persons or animals; or
influencing, inhibiting or modifying a physiological process in persons or animals; or
testing the susceptibility of persons or animals to a disease or ailment; or
influencing, controlling or preventing conception in persons; or
testing for pregnancy in persons; or
the replacement or modification of parts of the anatomy in persons or animals.
Share
View full details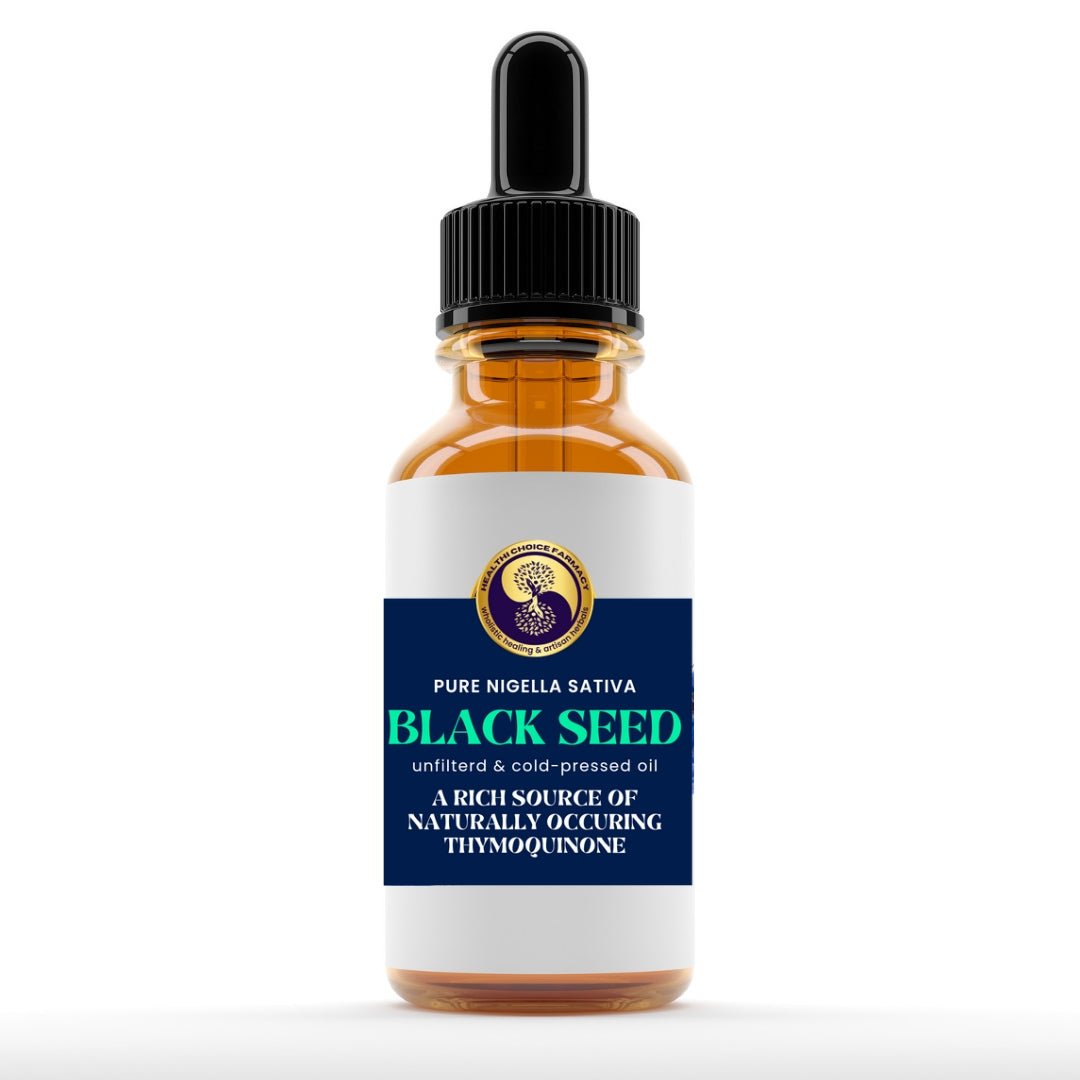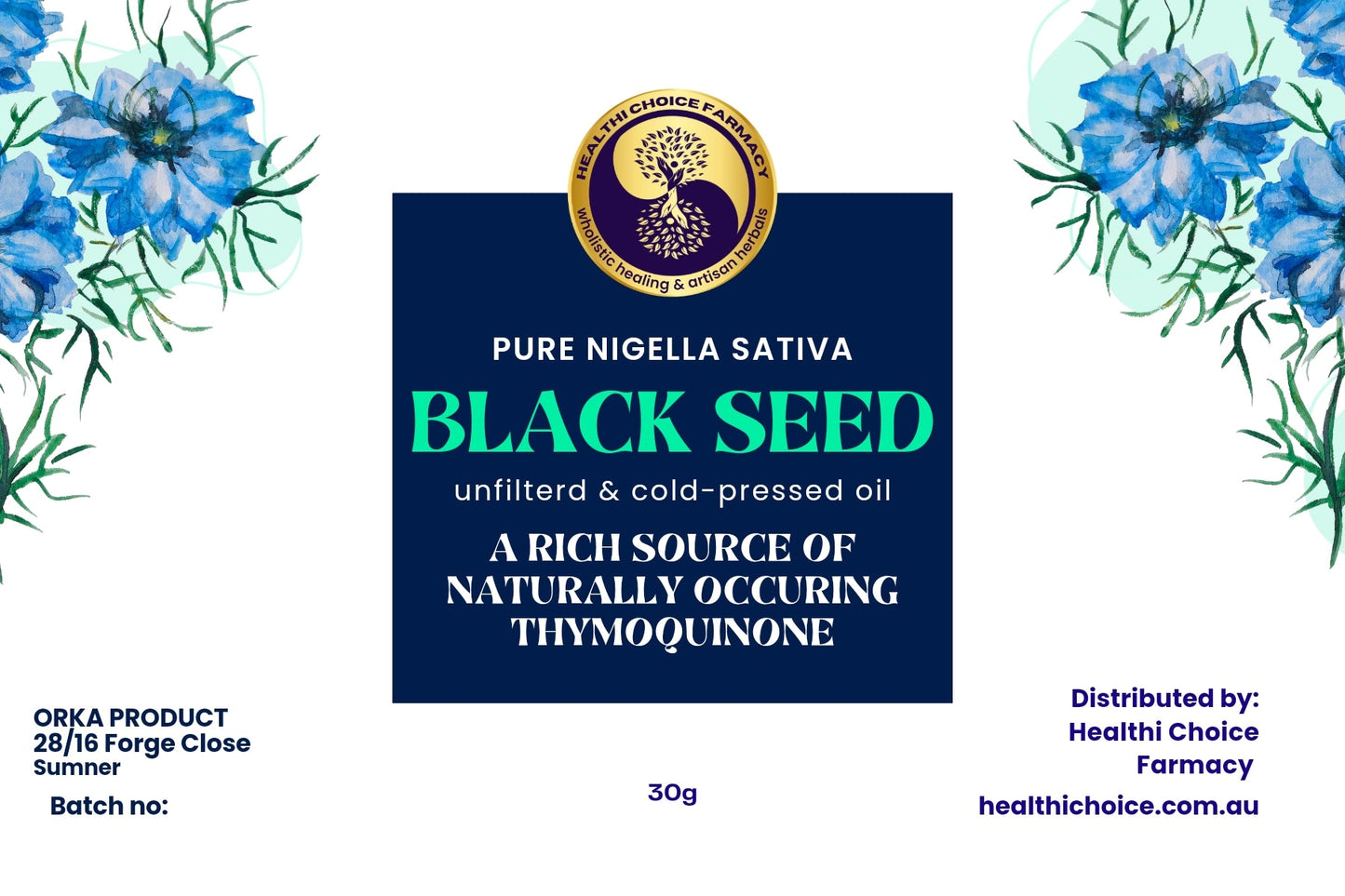 Must have natural remedy
This oil has been a life saver on many occasions. Most recent win was for a painful tooth infection. Cannot believe I did not require antibiotics. Thankyou for putting me onto this product.
Miracle oil
I am so happy with the results I am getting from using Black Seed Oil everyday for my Crohn's and back pain. This oil is a good price and high strength. I only need to take 1 dropper 1 or 2 times a day. Very pleased