Regular price
Sale price
$14.95 AUD
Unit price
per
Sale
Sold out
Anhydrous, Undiluted, Chemical-Free, highly concentrated skincare, packed full of skin-loving vitamins and minerals. 
Our Soothing Herbal Facewash is our most gentle cleanser formulated for very sensitive skin. It is a blend of organic colloidal oatmeal, sucanat, black seed, aloe vera and herbs that are soothing and deeply cleansing at the same time. Made from food-grade ingredients this cleanser has successfully treated many skin issues. . May be suitable for Atopic Dermatitis (Eczema), Perioral Dermatitis, Psoriasis, skin allergies etc.
I originally formulated this to heal my own Perioral Dermatitis that had become so bad on my face I could not find any commercial cleanser on the market that my skin was happy with. So after much research and experimentation, this soothing herbal face wash came about and now forms the base of all my herbal facial cleansing powders. I also use many of the ingredients found in this formulation in my Skin Soothing Balm and other products I make.
INGREDIENTS: Organic Colloidal Oatmeal, Sucanat, Yucca Root powder, Aloe Vera powder, Spirulina, Nigella Sativa powder, Nettle powder, Calendula Petal powder, Manuka Honey powder, Gotu Kola powder, Chaparral powder, Moringa powder, Green Matcha.
HOW TO USE: Activate up to 2 teaspoons of powder with either tap water, Aloe Vera Juice or Rose Floral hydrosol to make a paste. Can be used as a face wash in the shower or leave on for 15 mins as a mask. Can be used daily.
For a different mask options try adding different ingredients such as Natural Yoghurt, a squirt of Raw Honey, a dash of Apple cider vinegar, Coconut milk, Essential Oils or even 1/4 mashed banana🍌 or avocado 🥑
If you are experiencing Perioral Dermatitis, Psoriais, Eczema, Skin Allergies our recommendation based on our own experience and customer testimonials is follow your face wash with 'NEAT' undiluted Pure Black Seed Oil before you apply any other skincare.
https://healthichoice.com.au/products/pure-black-seed-oil-100-nigella-sativa-unfiltered-cold-pressed
50 grams
Each product description includes a complete list of ingredients. People with sensitivities to any listed ingredient should not use the product. Before using our products for the first time, we recommend testing them on a small patch of skin. If redness/irritation develops within 24 hours, discontinue use.
Our products contain concentrated herbs and essential oils and as with any products that contain these types of ingredients, individuals should consult a physician prior to use if unsure and especially if pregnant/ nursing.
Store in a cool dark area, under ideal conditions products have a shelf life of one year unless otherwise indicated.
**Information presented in our shop is not intended to diagnose/treat any medical condition or replace advice/care of a qualified health professional**
Share
View full details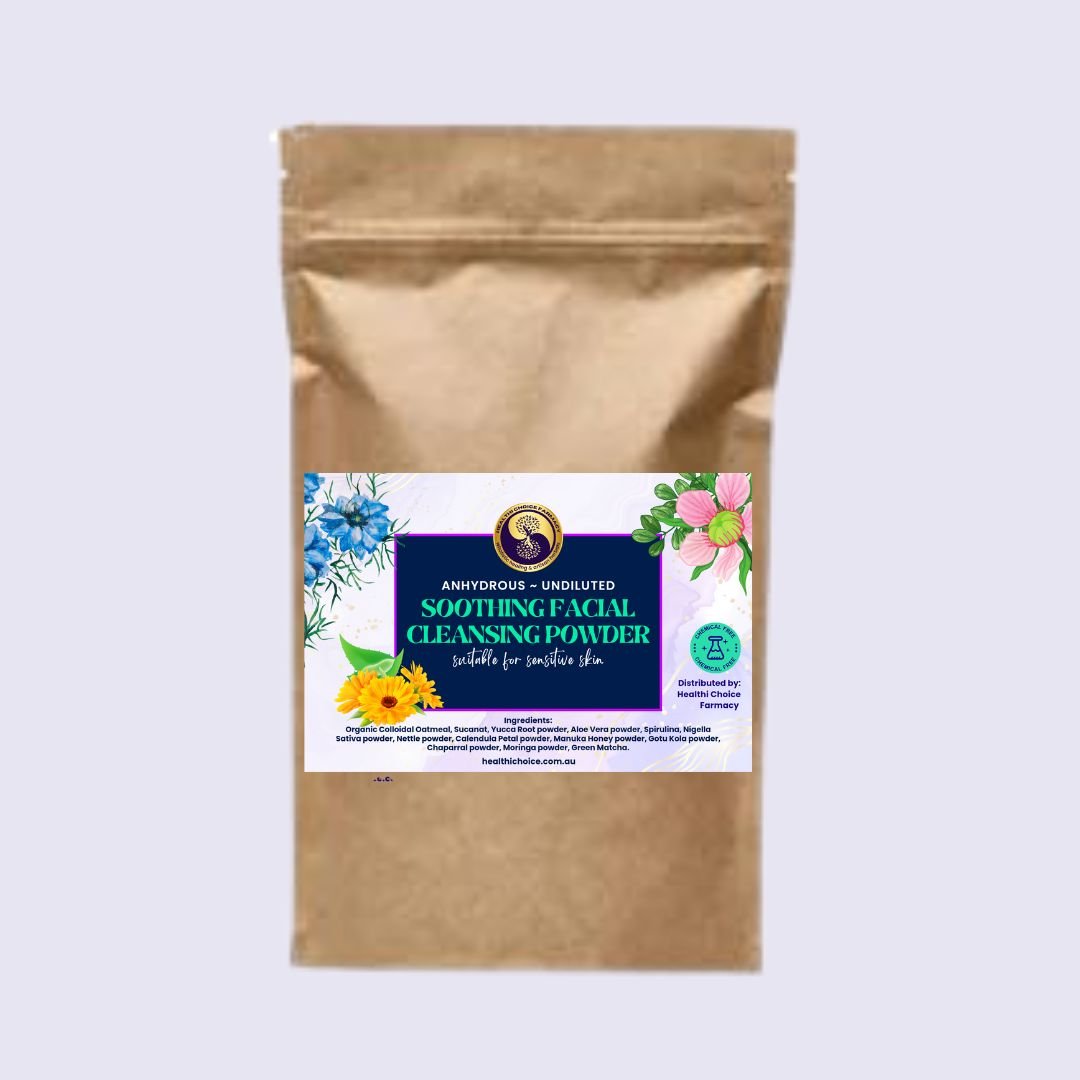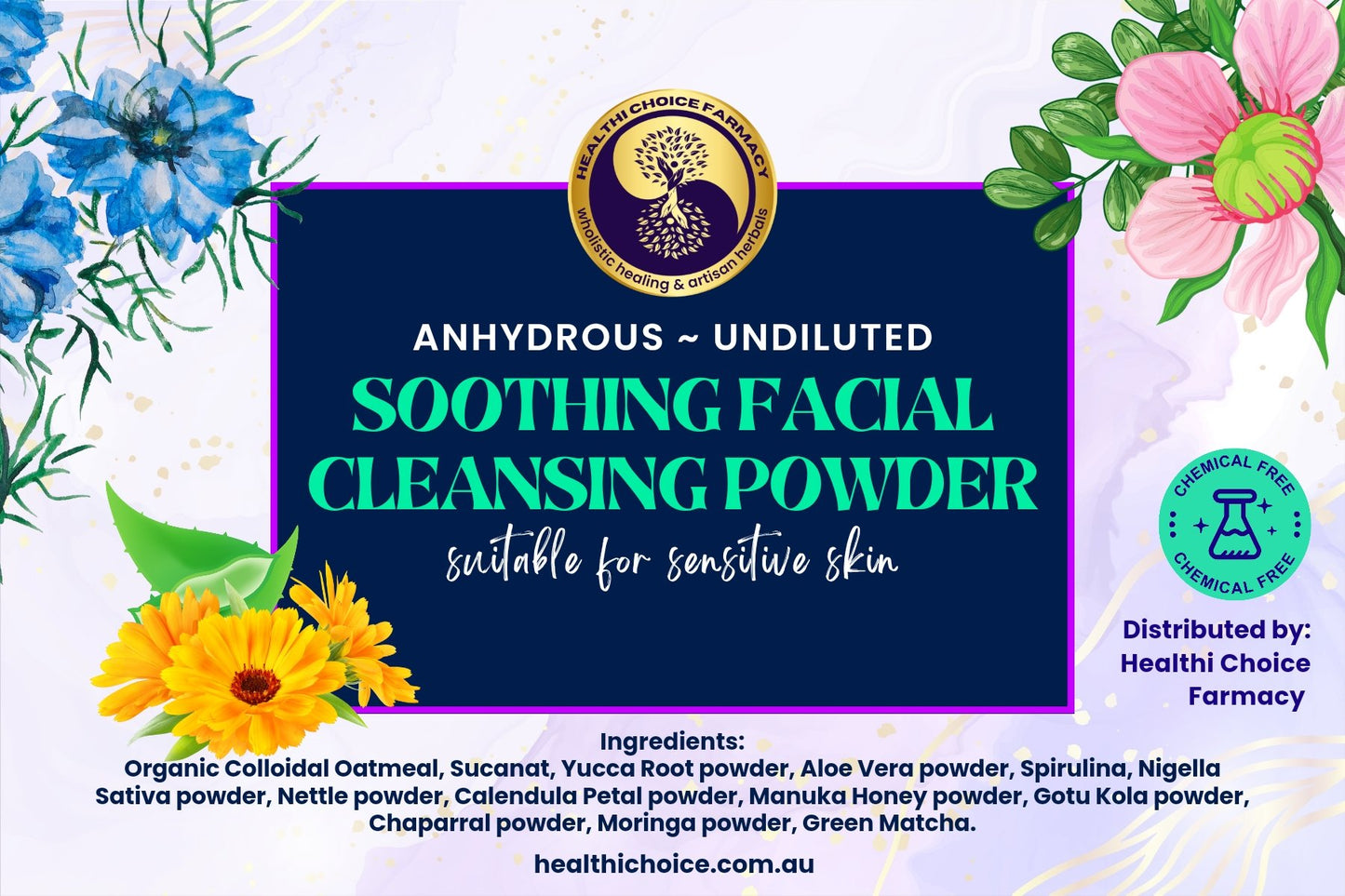 Settled my allergy dermatitis within hours!
I have never had skin reactions to anything before, except I started using new skincare for the last 5 days. Over the last 3 days, my skin felt rough and today I noticed lots of small, fine, sandpaper type lumps everywhere on my face. It almost felt sunburnt.
I have this powder at home as a sample and immediately tried it as a mask. Left it on for 20 mins, 2 hours ago, and I can already feel the lumps going away.
Unbelievable!